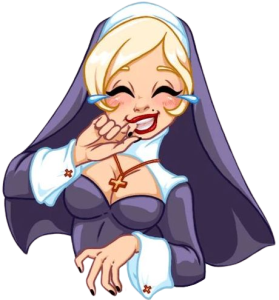 A nun is accountable for portray the partitions of a newly constructed classroom for Sunday College.
Not eager to get paint on her behavior, she decides that it could be greatest to strip utterly.
She closes the curtains, disrobes, and begins portray the room.
Abruptly she hears a knock on the door.
"Who's it?" She asks.
"Blind man." Is the reply.
Considering there is no such thing as a hurt in letting a blind man enter the room whereas she opens the door and lets him in.
The person enters the room and says, "Good I'm right here to put in the blinds."