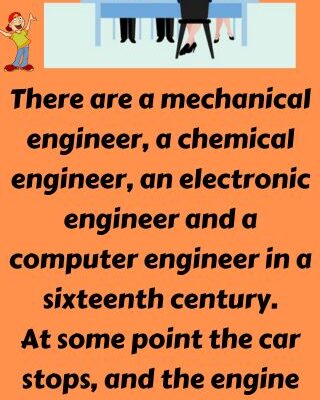 There are a mechanical engineer, a chemical engineers, an digital engineer and a pc engineer in a sixteenth century.
In some unspecified time in the future the automobile stops, and the engine cuts out.
Then the mechanical engineer says: "I knew it, it's positively the crankshaft's fault".
Then the chemist: "no no, I'm certain it's the battery acid's fault".
Then the digital: "however think about, the generator has positively failed".
Then the pc scientist: "However what if we tried to exit after which come again in?".