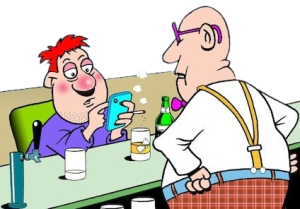 A person goes right into a bar and seats himself on a stool.
The bartender seems at him and says, "What'll or not it's buddy?"
The person says, "Set me up with 5 whiskey photographs, and make 'em doubles."
The bartender does this and watches the person slug one down, then the following, then the following, and so forth till all 5 are gone nearly as shortly as they have been served.
Staring in disbelief, the bartender asks why he's doing' all this ingesting.
"You'd drink 'em this quick too if you happen to had what I've."
The bartender rapidly asks, "What do you have got pal?"
The person shortly replies, "I solely have a greenback."