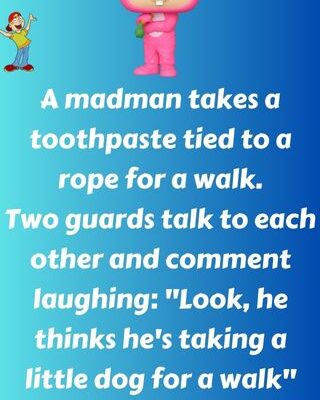 A madman takes a toothpaste tied to a rope for a stroll.
Two guards speak to one another and remark laughing:
"Look, he thinks he's taking just a little canine for a stroll" and so saying one in all them leans over the toothbrush and says: "
Bello, Fuffi, how are you?".
And the madman: "However can't you see that it's a toothpaste?
" and shortly after, turning to the toothpaste: "You see, we cheated him once more this time!".